Delhi University, which usually begins its undergraduate admissions by May end, is mulling to start the process two months in advance and admit students through an entrance test rather than the traditional cut-offs.
The proposals, however, are in nascent stage and will be part of the suggestions made by the Standing Committee on Admissions to the Vice Chancellor.
While the admissions may begin by March end, around two months in advance, they will close around the same time as before.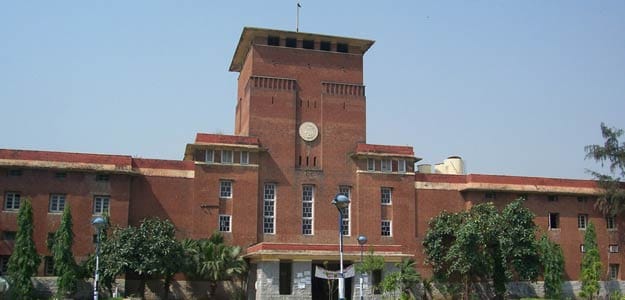 "The preponement of the schedule is only aimed at providing a bigger window to candidates for completing the registration process. However, the application will be completed as per the earlier schedule only as the form will be complete only after the board results have been announced," a senior university official said.
"The traditional cut-offs based on marks of Class XII may no longer be the sole criteria for admissions in DU. An entrance test is being considered. However, modalities like whether it should be subjective or objective, the admissions should be solely on basis of entrance test or have a certain weightage for board marks, are yet to be discussed," the official added.
The admissions committee will make the recommendations to the Vice Chancellor following which they will be placed before the statutory bodies- Academic Council (AC) and Executive Council (EC) before being incorporated into the admission policy for the upcoming session.
The varsity had last year moved online for the undergraduate admission process. After registering themselves on DU's admission portal, the students are required to upload "self-attested and scanned" copies of their documents after following the mentioned instructions and then make the payment online.
After announcement of the cut-off list, the students have to log into their registered account and see the courses and colleges in which their percentage figures in the cut-off list, select the desired combination and then take a print out of the admission form.