There are a lot of wearable devices on display at this year's International Consumer Electronics Show, and many, many of them will tell you how many calories you've burned.
But there's also one that wants to keep you from getting burned.
June, by Paris-based company Netatmo, is a piece of jewelry with a sensor that detects UV rays and provides you with information — in real time on your iPhone — about how much sun you've been exposed to. The accompanying app will calculate, based on your skin type and that day's UV index, how much time you should spend in the sun, and warn you when you've been outside for too long. (This, it should be noted, is not without controversy.)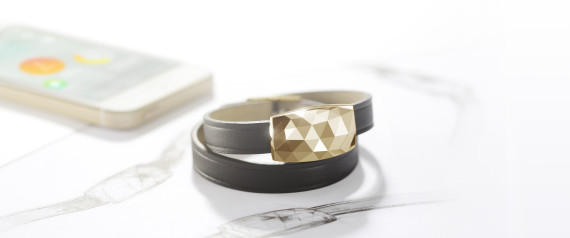 June is unlike much of the wearable technology being shown off here for a couple of reasons. It's meant to look like a piece of jewelry rather than a gadget. It was designed by Camille Toupet, who has collaborated with Louis Vuitton and Cartier. And it's being marketed directly to women.
"It will help women to better protect themselves against premature skin aging and sunburn," said Annika Beck, Netatmo's international marketing manager. "I think it opens doors for women to the world of connected objects."
June, which costs $99, can be worn either as a bracelet or as a brooch. It will go on sale during the second quarter of the year.